About Bharati Vidyapeeth University College of Engineering, [BVUCOE] Pune:
Bharati Vidyapeeth College of Engineering Pune is the constituent college of Bharati Vidyapeeth University. This college was established in 1983. The location of this college is at Pune-Satara highway. Moreover, this college is one of the best engineering colleges in Pune. Also, this university has the approval of UGC. It also has accreditation of NAAC. It also has as 'A+' Grade by National Board of Accreditation. Important thing is that this college offers the best quality of education in the field of Engineering. It also has the best placement cell. Here students get placement in the best organizations.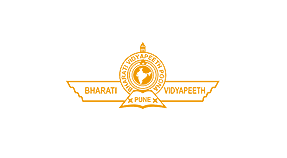 This institute has its own ideological orientation and commitments. Moreover, this institute believes that education can be a powerful prime mover for such social transformation. Accordingly, the motto of this college is Social Transformation through Dynamic Education. It takes education as an instrument for social change. Consequently, this reflection of this dynamic education is on the innovative academic programmes and activities of the institution. Moreover, the institute provides quality education in different areas of knowledge to the students. The infrastructure of this institute is conducive for the education. Last, the graduates of this institute turn out to be great engineers and also the best citizens.
---
Bharati Vidyapeeth University College of Engineering, [BVUCOE] Pune Admissions:
Bharati Vidyapeeth College of Engineering Pune Admissions is for Undergraduates and Postgraduates programs. 
Eligibility Criteria for B.Tech:
The basic criteria for B.Tech in this college are that the candidate must pass the 12th from any recognizable board.

Also, the candidate must have physics and maths as the compulsory subjects along with Chemistry or Biotechnology or Biology or Technical Vocational.

The candidate must also score an aggregate of 50%.

Even the candidates who are pass in diploma are eligible for B.Tech here.

It is also important that the candidate must appear for competitive exams like CET, MHT CET, JEE MAIN etc.
Eligibility Criteria for M.Tech
The basic criteria for students to join for M.Tech here is complete bachelor's degree in BE/B.Tech.

Also, the admission depends on the merit in All India Entrance Test and GATE exams.
---
Bharati Vidyapeeth College of Engineering Pune Facilities
Computer Center:
For internet access, the institute provides a total of 132 computers. This centre also includes two dedicated servers of IBM. These servers are Intel Xeon processor Based IBM E Server. Moreover, for internet connectivity, the institute uses 2 MBPS of lease line.
Audio Visual Hall:
BVUCOE is a member of DELNET Library Network. So all the students and staffs have access to this. Because of this network, they have access to more than 900 Libraries network in both India and other countries. They have access to more than fifty lakh books, journals and other documents. 
Hostel:
The library here provides excellent facilities. There are seven hostels for girls and 2 hostels for boys. These hostels can accommodate more than 1200 students. The admission to the hostel is on the basis of first come first serve.
---
Bharati Vidyapeeth College of Engineering Pune Contact Details
Address: Pune-Satara Road, Pune – 411043
Telephone: (020) 24107390
Email: coepune@bharatividyapeeth.edu